Krasus Nightwish Wishmaster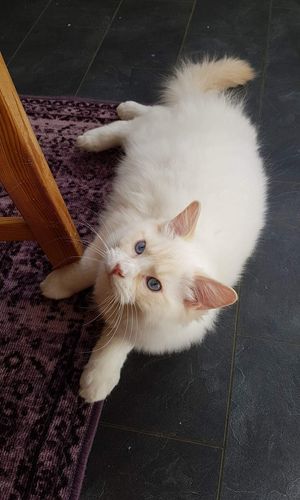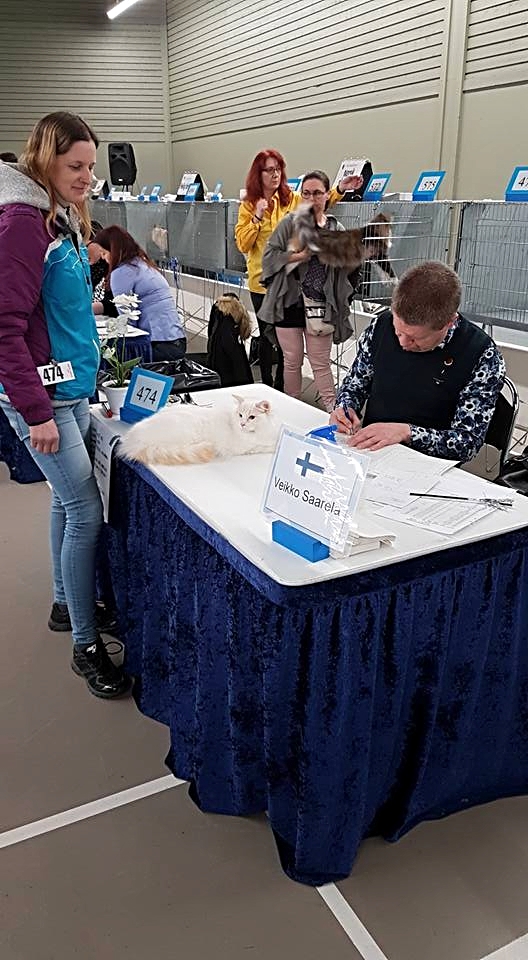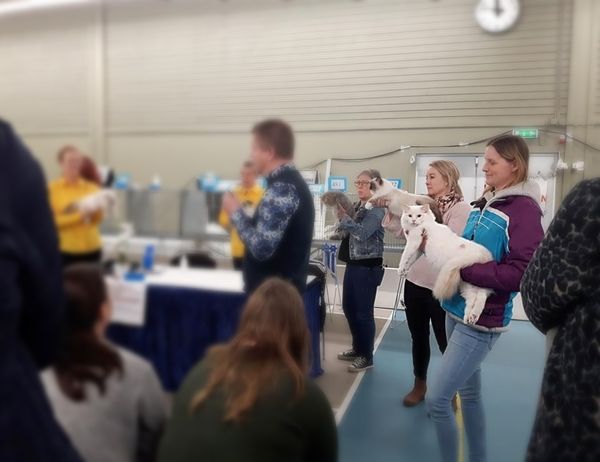 SE*Krasus Nightwish Wishmaster "Wirre"
DOB: 2017-09-20
EMS: RAG d 03 (HM)
(red bicolor)
Far: S*Jörgårdens MX Alfa Xhero "Hiro"
Mor: SE*Sietses Nickie "Nicki"
Health
scanning HCM och PKD - vid ett år
HCM DNA: n/n via föräldrar
Wirre är fertil
(Photo: fodervärd Susanna)
Wirre har vuxit upp till en stor kille. Han vägde in på 6,9 kg för ett tag sedan och även om jag inte har någon ny exakt vikt idag så ligger han troligast över 7 kg nu. Han är inte tjock utan är i normal hull. Det finns mer att önska på profil även om den inte är dålig, hans starka sida är storleken, fina längder och enorma tassar bidrar denna skönhet med. Wirre ska genomgå hälsoprogrammet och kommer sedan att finnas tillgänglig för avel.
Wirre have grown up to a BIG male, he is about 7 kg today. We need to to the tests but after that he is avalible for breeding.
| | | | |
| --- | --- | --- | --- |
| | | | |
| | Stockholms Kattklubb, Sollentuna | | |
| | Stockholms Kattklubb, Sollentuna | | |